We would like to thank everyone we have met over the years at the Boat, Flower, Blues, and many other shows and festivals that are the Original Airchair's prime venue. We've enjoyed our time sitting in the shade with you, talking about family, adventures, and places to hang your Airchair.
Unfortunately, the arrival of the coronavirus has led to event cancellations around the country, cutting us off from that direct contact with customers that we value so much. These unforeseen conditions are forcing us to sell inventory at cost or below in order to stay in business.
We know we are not alone in suffering adverse economic consequences from the coronavirus. While we all hope this situation will end soon, we at Original Airchair™ need to maintain some cash flow in order to stay open.
Now is your chance to get a *once-in-a-lifetime deal* on a quality Airchair™ and help us weather the crisis at the same time. Please pass on this pricing and discount news to your friends and family.
We look forward to meeting you again at your favorite show or festival. In the meantime, stay safe and enjoy that extra time at home with your family. Of course . .
We guarantee and support all of our quality built products. Beware of the cheap knockoffs that come with no customer support.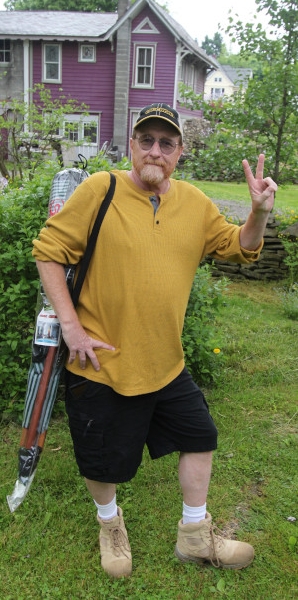 Joe - the Original Airchair Guy