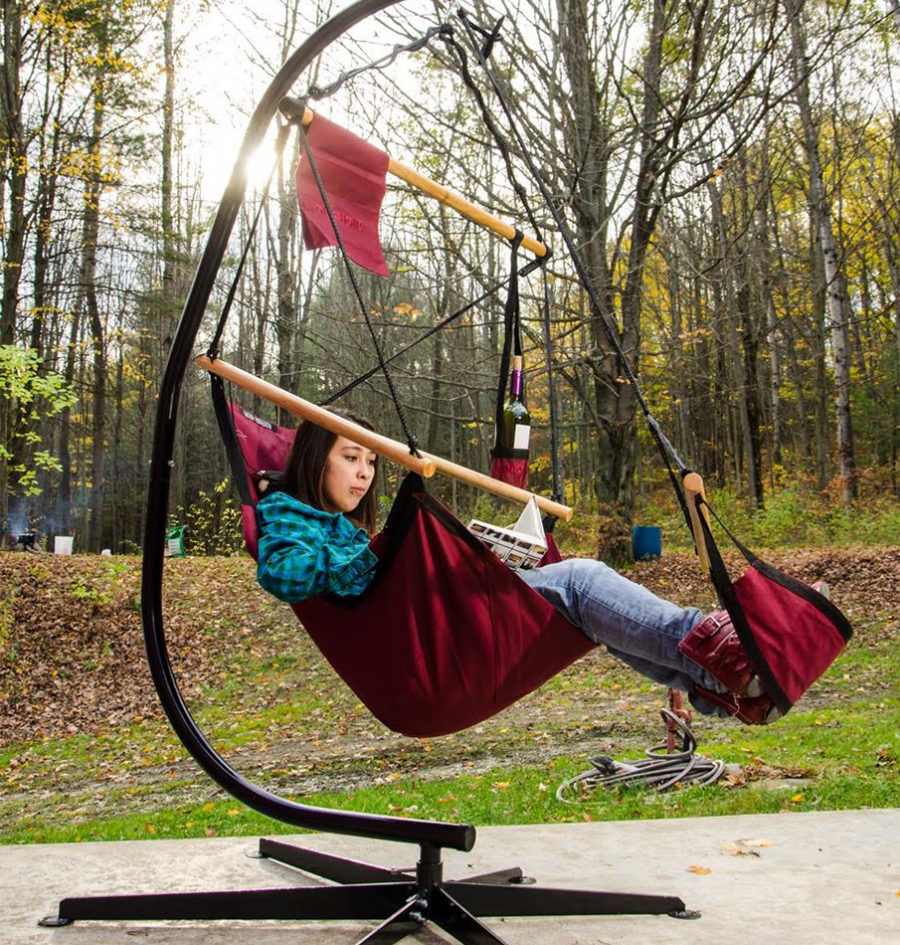 Frequently Asked Questions - FAQs
What is your weight limit on the chair?

Singles Seater Chairs: 300-350 lbs.
Hammocks: 250 lbs.
Loveseat: 600 lbs.

What fabric are your chairs made of?

Our chairs are made of 100% Denier Nylon

What are the dimensions for the Roman Arch?

Love Seat Stand Demensions: 76 x 15 x 10

What are the dimensions for the C-Frame?

C-Frame Dimensions: 47 x 32 x 5

How much does the Original Air Chair weigh?

The Original Air Chair weighs just 8 lbs, so it is easy to carry along with you int its shoulder bag.

Do your Chairs come with a warranty?

We at Air Chair believe in manufacturing a product of the finest quality and have been doing so since 1973. We know that you will have many years of comfort from your Air Chair. Your chair has a 1-year factory warranty against faulty workmanship or weak materials.

How do I set up my chair or frame?

We have detailed instructions for our products on our instructions page. Also see videos.

In the comfort of an Original Rope Hammock Airchair™!