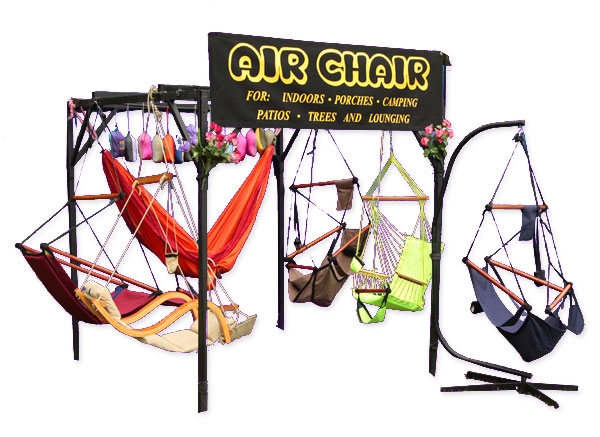 Airchair Gazebo Trellis ...Ultimate Hang Out Entertainment Center
The Airchair Gazebo Trellis is a great way to hang several airchairs! Great for family gatherings, and other events. Hang-Out Together, and build memories with friends & family.
This Trellis is made of painted steal, assembled with 24 bolts & knobs for faster assembly. Can be disassembled for winter storage.
Hang multiple airchairs in your backyard!
Includes metal Trellis Only, Air Chairs & C-Frame sold separately. Sign not included.
$4,995 Plus Shipping ...Call to calculate shipping/delivery